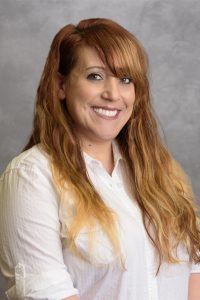 Amber Grow is a construction paralegal with Plumtree & Associates who practices all areas of construction law including defending contractors with construction defect defense, construction insurance risk management and Armstrong Elections.
She excels at legal research and enjoys the investigation and journey of every case.
Background
Amber has been a paralegal for 10 years. She has experience with civil law, employment law, union law,  family law, and criminal law where she did a special assignment at the public defender's office for 1 year. Amber is also experienced in  corporate law, bankruptcy and now construction defect. 
Practice Areas
Defending contractors with construction defect defense
Construction insurance risk management
Armstrong Elections
Education
Paralegal certificate from an aba-approved program 
Interests
Amber enjoys painting, drawing, sculpting, and building sets and props for local theaters productions.